Wi-Fi, Cabling, Network and Fibre Optics
HB Digital supply and install a full range of WIFI systems for the hotel and caravan park industry and offer a comprehensive network cabling and testing service.
WIFI SYSTEMS
We can now provide our customers with fully managed WIFI systems with full data logging facilities, the ability to restrict users either by time or data usage and an interface which allows the owners to charge for usage by a voucher printing system or payment directly through PayPal.
We have to date successfully installed a number of systems including a fully managed system at the Celtic Royal Hotel which provides a signal to over 130 rooms throughout the hotel.
NETWORK CABLING AND TESTING
Due to our increasing number of commercial telecoms customers and the many new systems that we have supplied and fitted it became apparent that customers setting up new premises not only required a telecoms solution but also required network cabling, points and testing.
With this in mind we have purchased the relevant equipment and to date have carried out many successful projects for our customers, including:
Citizens Advice, Gwynedd.
Citizens Advice, Conwy.
Hart Parry Accountants, Gwynedd.
With the introduction of these services, we feel that we can provide the whole package to our customers when it comes to anything digital.
Our professional WIFI & network installers cover all of North Wales, Llyn Peninsula, Anglesey and the North West.
Customer review:
"Thanks Emma. Your team were great and I am happy to be a reference site if you ever need one."
Regards, Nigel.
FIBRE OPTIC SOLUTIONS
HB Digital Wales Ltd. has a skilled and experienced team of fibre optic network engineers who can carry out the installation, testing & maintenance of fibre optic cable systems including fusion splicing of single & multimode fibre optic cables.
Our business is built upon our excellent reputation, and the good rapport we maintain with clients and on-site customers, meaning the vast majority of our work comes from repeat orders and recommendations.
Being at the forefront of technology, we pride ourselves on our innovative products and solutions. Working closely with our clients (domestic and commercial) at all times, we aim to meet their individual needs and tastes. No job is ever too unusual. Our Fibre Optic solutions and services include:
Fusion Splicing
Fibre Optic Cable Installation
CAT 5e and CAT 6e 25 year warranted systems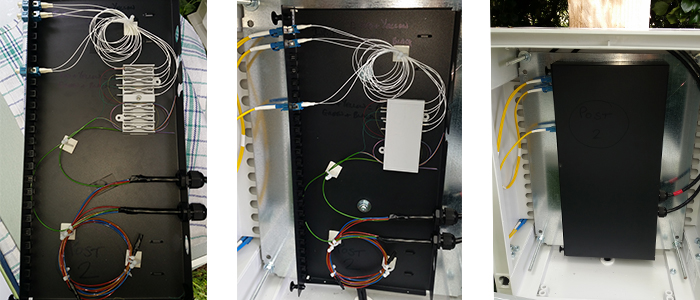 WE ARE HELLERMAN ACCREDITED INSTALLERS:
HB Digital are Hellerman Tyton certified installers and can provide 25 year warranted Cat6e and Cat5e structured cabling systems.
We have invested in the latest Fluke test equipment to provide full test results for all data cabling installations, Private Fibre Networks Installation & Maintenance. Terminating, Jointing and Fibre Splicing.