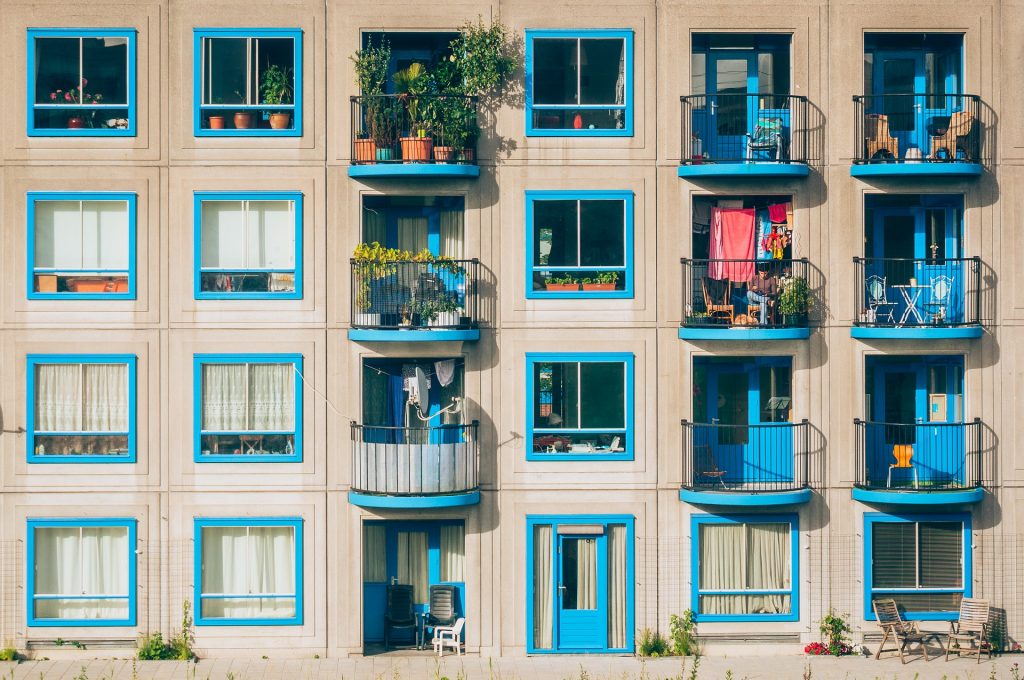 HB Digital has recently been working with Anthony Dever Construction Ltd on the implementation of a new satellite and telephone system for a block of apartments based in Prestatyn.  With the apartments occupied at the time, it means that an exceptional level of service should be delivered with the highest care and consideration to the residents of the building.
Unlike working in an empty building, our services need to be adapted to meet the needs of the occupants. After receiving an excellent testimonial from Anthony Dever Construction Ltd, we'd like to share with you, our experience and practices when delivering a Commercial Aerial & Satellite System in Occupied Apartment Blocks.
Health and Safety – Professional Satellite Installation Bangor will always require safe practices but when you're working with the general public, extra precautions should be taken to safeguard their health and safety as well as our own.
Communication – We believe this is key to setting and achieving the expectations of our clients. Before we visit, we like to know exactly what you'd like to achieve so that we can recommend a service that best suits your needs.
HB Digital will always communicate delivery times to you before and during fitting which will help both the residents and the building management, plan around this time. We understand that working/living around contactors can be inconvenient or even unpleasant for some, and that's why we try to be as helpful as we can, in communicating exactly what we will be doing and how long it should take in each apartment, if necessary.
Quality of work – Residential contracts such as this need to be delivered as efficiently as possible with the highest standard of workmanship. Errors and poor work will not only be dangerous to tenants but can cause difficulties for building management who endeavour to maintain safe and secure building with happy tenants. The last thing residents want is to experience difficulties with their service and having to go to the trouble of making a complaint in order to have it resolved, so we will test our service once the work has been completed to ensure that its working as it should.
On the other hand, if you are currently working with an outdated or malfunctioning system, HB Digital can assist, specialising in the supply and installation of a full range of services. A commercial aerial and satellite system should be a convenient, secure and safe way to deliver a quality service to multiple access points. Apart from being able to deliver a more efficient service, a commercial satellite system will help maintain a tidy appearance to your building, which is more befitting to a modern apartment building.
If you would like to discuss how we can help you, or to obtain a free quote, call us on: 01758 721 426 or e-mail info@hbdigital.co.uk.